To make your stay unforgettable 
We organize private transportation to adapt to your specific needs.
Our concierge will coordinate your airport pick up and delivery, a city tour or even a trip to one of the historic cities in madrid's vicinity.
Impeccable, that is how our guests like to start their day.
Our daily laundry service allows our guests to have their garments as if they were at home, washed and iron with care.
The hotel's business center is your office away from office:
Equipped with computer, internet connection, printer and photocopier machine, this service is available 24/7 and free of charge for our in-house guests.
Shop from the comfort of our lobby choosing from the exclusive selection of our display boutiques.
Your health is of upmost importance to us. It is for this reason that we offer 24/7 on call doctor at the hotel free of charge for our international guests.
InterContinental Club
A boutique hotel disguised in 5-star luxury
For those looking for maximum privacy and an exquisite treat, the InterContinental Club reinvents itself and offers the Club Lounge to its guests, a stylish space in which a dedicated Guest Relations team will offer special benefits:
· Special check in at the Club Lounge.
· Private breakfast in the lounge.
· A large buffet with appetisers, snacks and drinks.
· Wifi throughout your stay.
· Ironing service.
· 10% discount at restaurant El Jardin & Sunday Brunch.
· The Club Lounge is open daily from 07:00 to 23:00.
Juan Manuel López – Head Concierge
I will be delighted to help you explore Madrid, one of the most vibrant capitals in Europe.
It is with enormous pride that we welcome you to the InterContinental Madrid.
A fascinating city lies outside this magnificent lobby, and it is our pleasure to help you make the most of it. Let us direct you to vibrant Madrid's best restaurants, shops and attractions.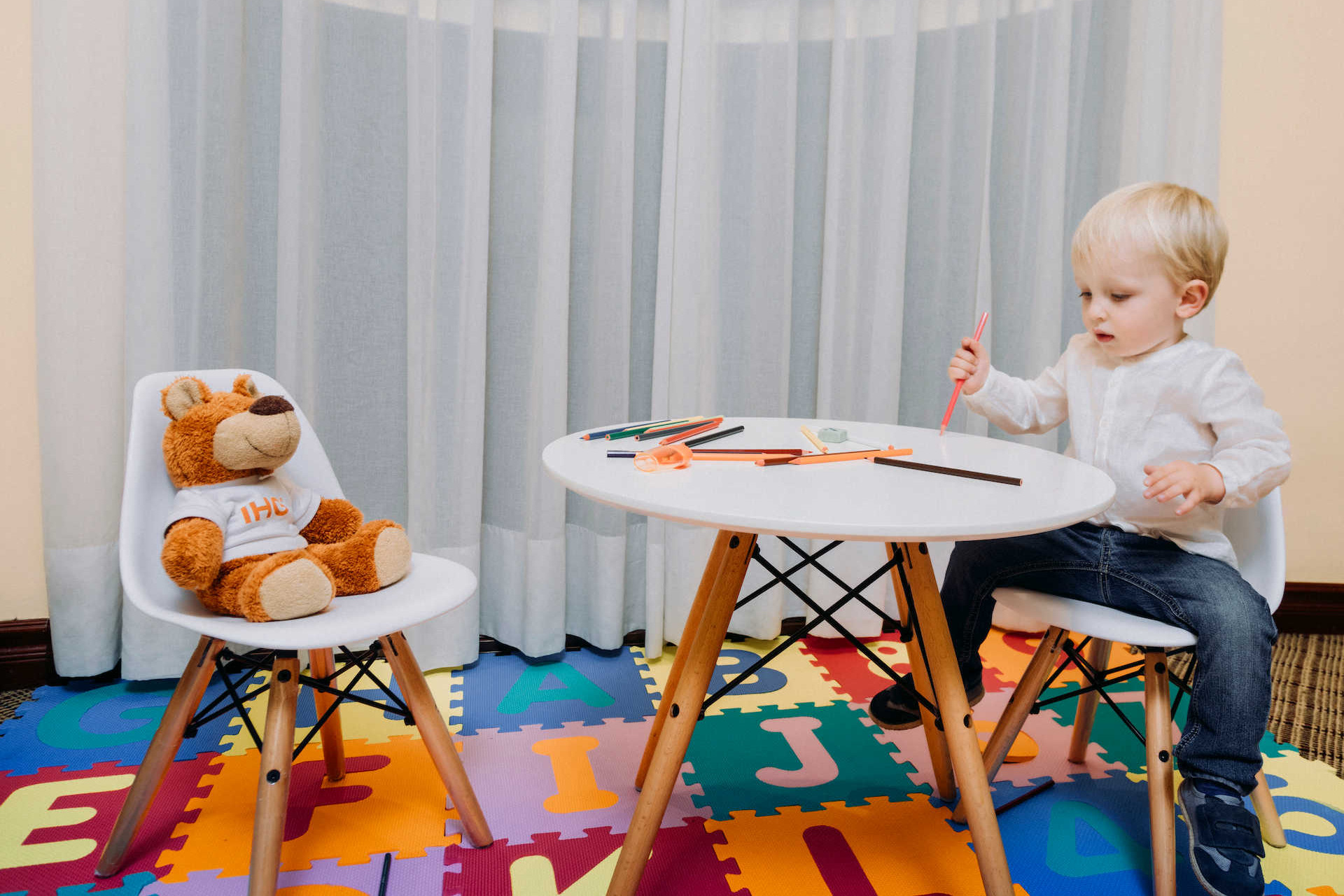 Madrid is the perfect city to visit with your family and InterContinental Madrid will ensure a fun stay for them with the following benefits:
· The sweetest welcome amenities
· A dedicated breakfast buffet corner with their favourite dishes
· Kids & Teens Rooms, an ideal refuge in which to play and have fun
· "Kids eat free" program at El Jardín Restaurant
· Concierge Kids Guide with the best plans for the family